Holiday Rental Tools & Digital Welcome Book to Power Your Business
The smartest Airbnb hosts are always looking for effective ways to improve the Airbnb experience for their guests and streamline repetitive tasks– from automating guest emails and digital web apps to a digital welcome book and digital tools that integrate seamlessly with their property management systems (PMS).
If you too want to scale your holiday rental business, then you absolutely need to employ digital tools in the following ways:
1. Emails & Messaging
Automated messaging is a must have for an holiday rental owner or manager. It's been widely used in the hospitality sector for years to ensure that accurate and consistent information is distributed quickly to every guest.
Automated guest emails and SMS messages are a great way to get all the critical information to your guests, including check in/out times and instructions, WiFi login credentials, driving instructions and more.
2. Rental Agreements
Do not rely solely on the OTAs (Airbnb, Booking.com etc) terms & conditions when accepting a booking. Best practise is to ensure guests also sign a contract with the property manager to ensure you are fully protected. However, getting guests to sign a rental agreement can be time-consuming and cumbersome too. In fact, some guests may put up resistance and see it as an unnecessary practice, but you absolutely need all guests to sign one.
The use of specific digital tools (both paid and free) like Signnow, Jotform and DocuSign can help you automate rental agreement sending and signing, saving everyone lots of time.
It's a great way to keep everyone on the same page too and ensure that they agree to the terms before moving in.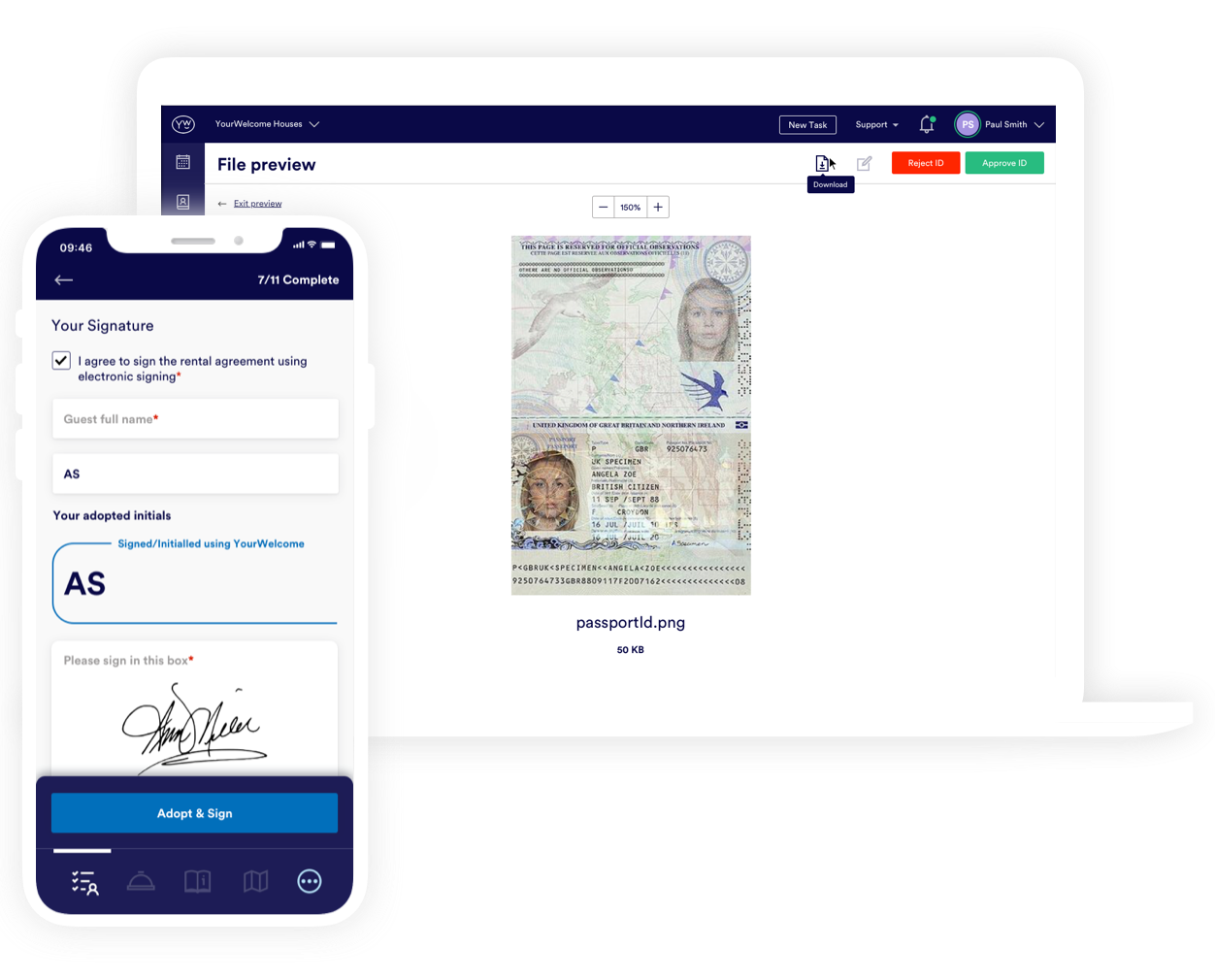 3. Make it Easy For Your Guests
Many holiday rental managers are using digital welcome books to make everything easy for their guests – i.e. web apps or tablets which provide all the information they need to settle in. From recommendations on places to see to how specific things work in the room, a digital welcome guide is a great way to dial your guests in but there's a problem.
However, don't be tempted to use a native app solution where guests need to download an app from the App Store. They have booked via Airbnb or Booking.com and are unlikely to want to download an app from a company they have never heard of or engaged with.
There are several digital welcome book on the market but the one with the most features to automate your rental is GuestGuides.com.
4. Up-Sell Services
Did you know that you can make up to 25% more money simply by selling late checkouts, early checkins, equipment hire, etc.?
It's an easy way to make additional income and you can do this brilliantly by using the right digital welcome book.
Remember, you do not share any of this revenue with the OTA (eg Airbnb), the property owner or the PMS.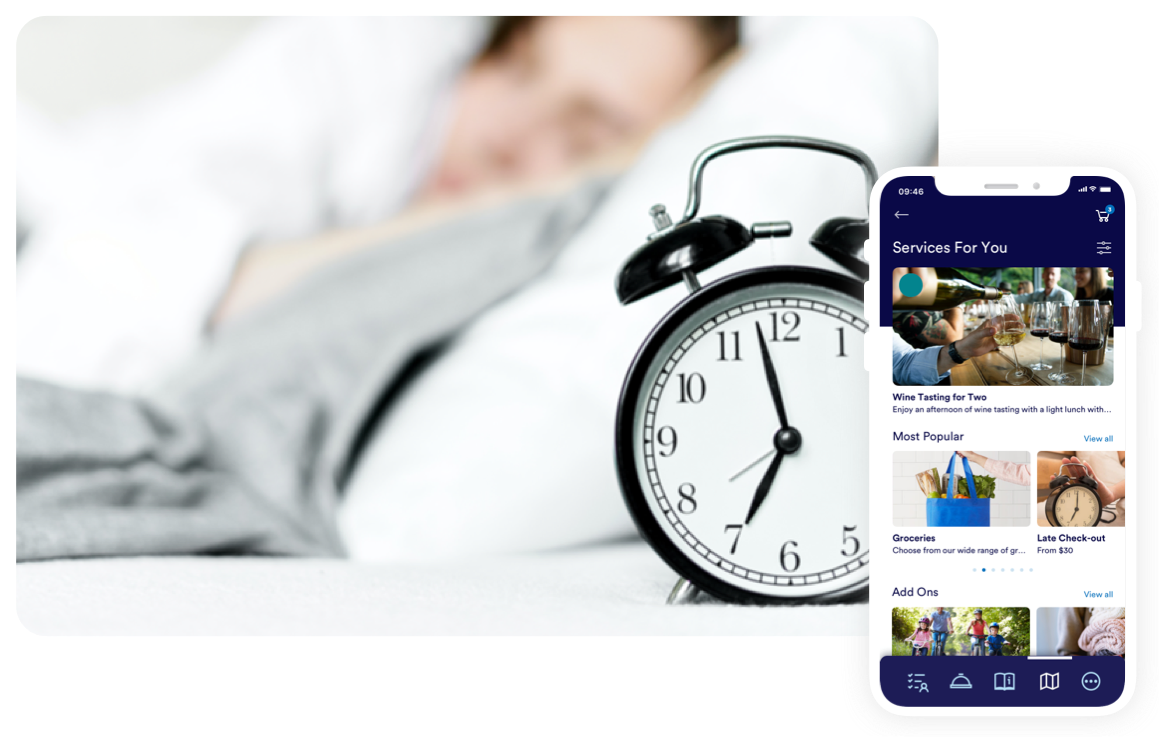 5. Avoid using digital tools that don't integrate with your PMS
Finally,  avoid using tools that don't integrate with your property management systems.
If those tools do not exchange data seamlessly then that means more manual interactions and checking on your part – this costs you time and money which you can spend tending to your guests and taking on more bookings.
Remember, you do not share any of this revenue with the OTA (eg Airbnb), the property owner or the PMS.
GuestGuides.com integrates with all these PMS

Final thoughts
There are far too benefits of automating your Airbnb business with digital tools, including a bespoke digital welcome box. You'll immediately have more time on your hands, increase efficiency, scale your business better and operate your lettings from anywhere in the world.
GuestGuides.com is powered by YourWelcome. We work with over 1,500 property managers delivering digital solutions to grow their business. These tools include GuestGuides – the #1 guest app for holiday rentals, YourWelcome Tablets – a point of sale tablet installed in your property to upsell services and PropertyCare.com – the #1 cleaner & maintenance scheduling platform.